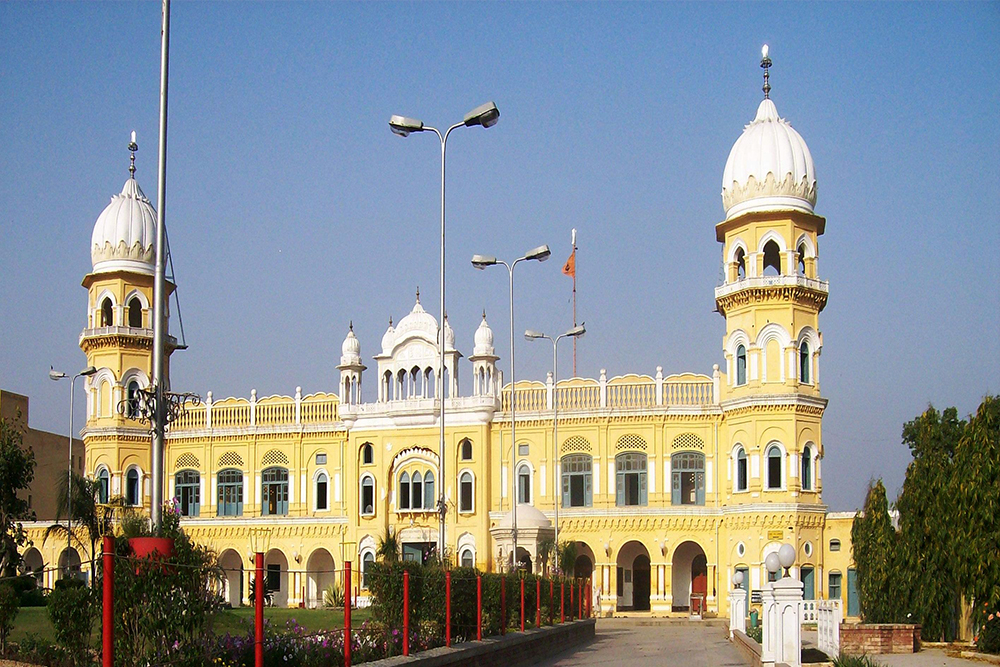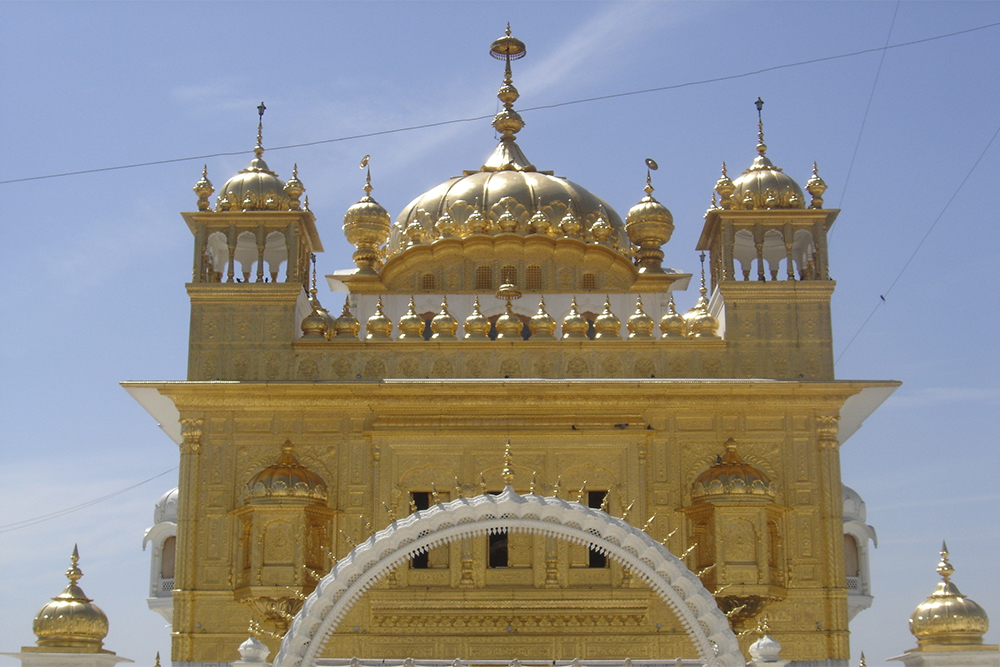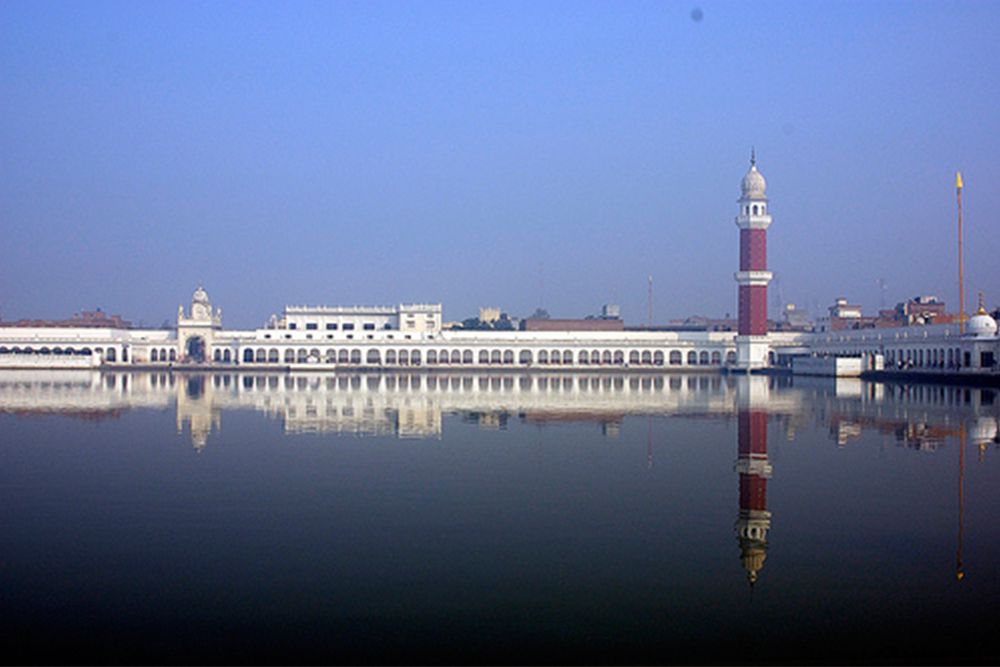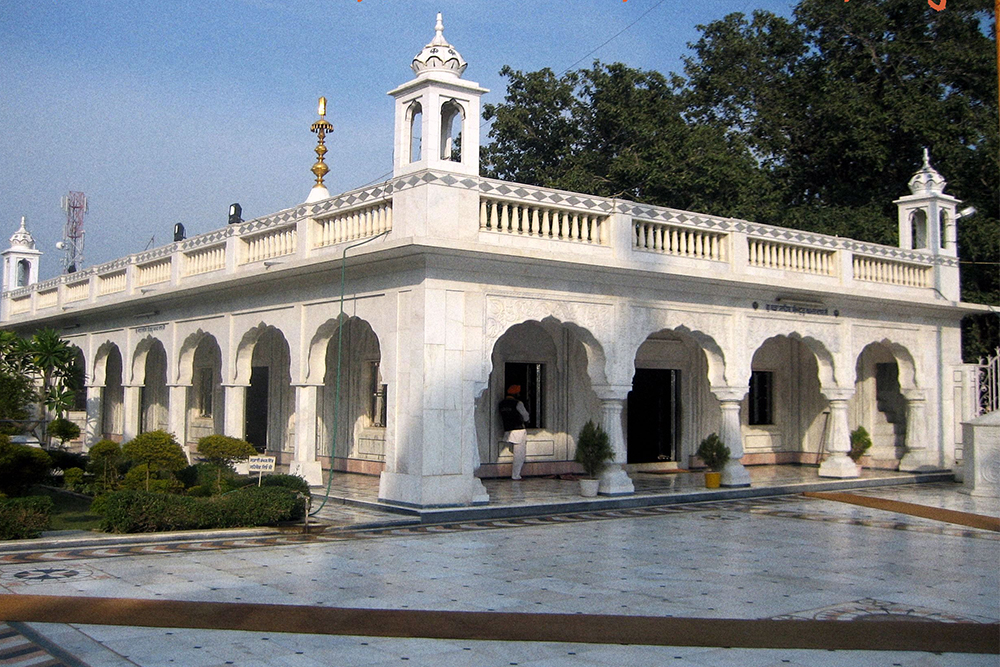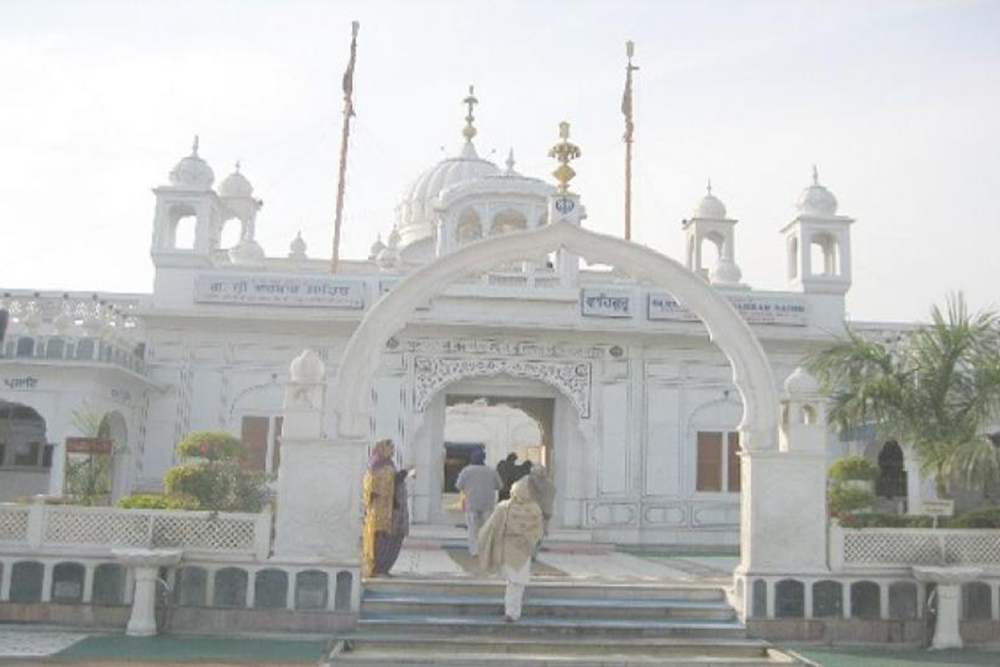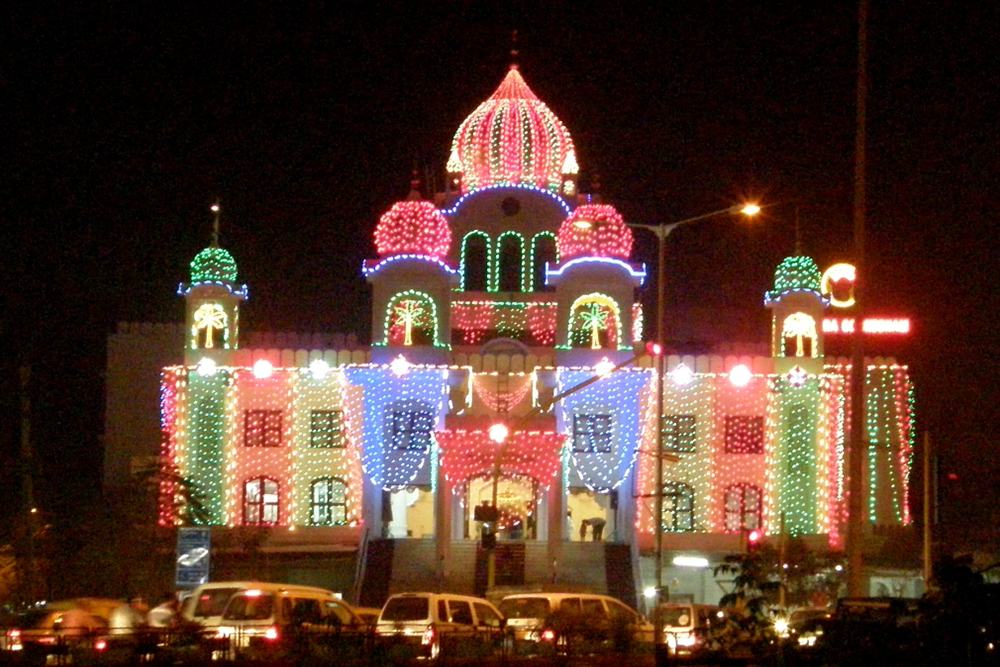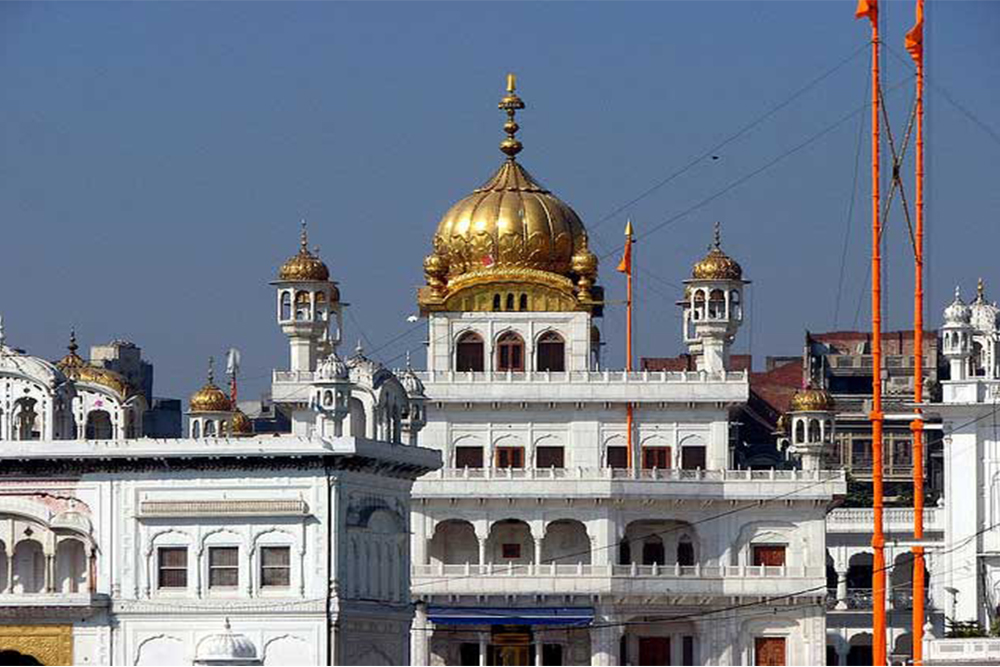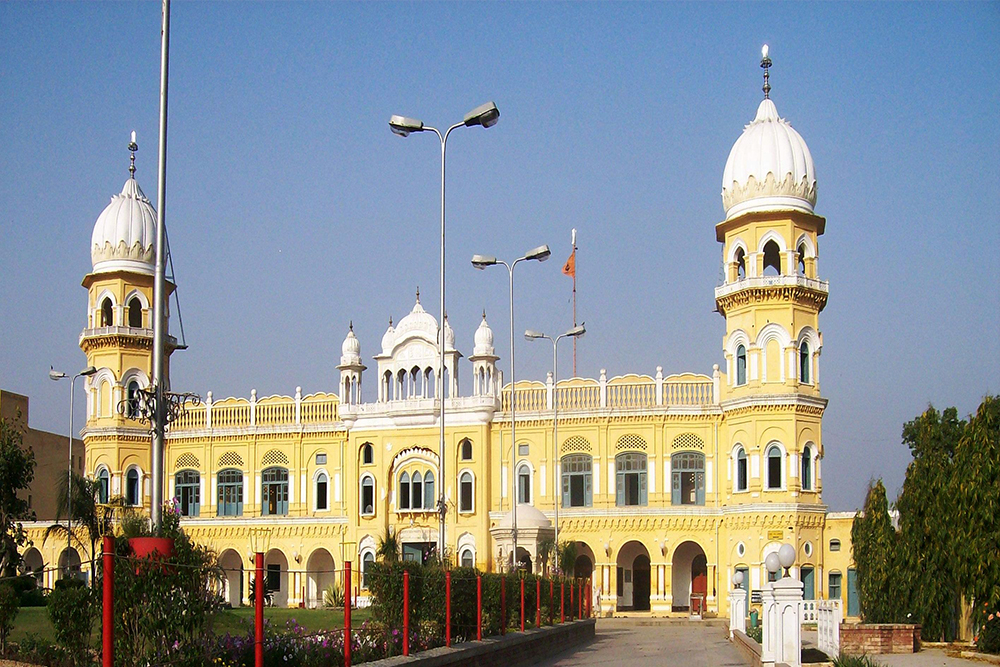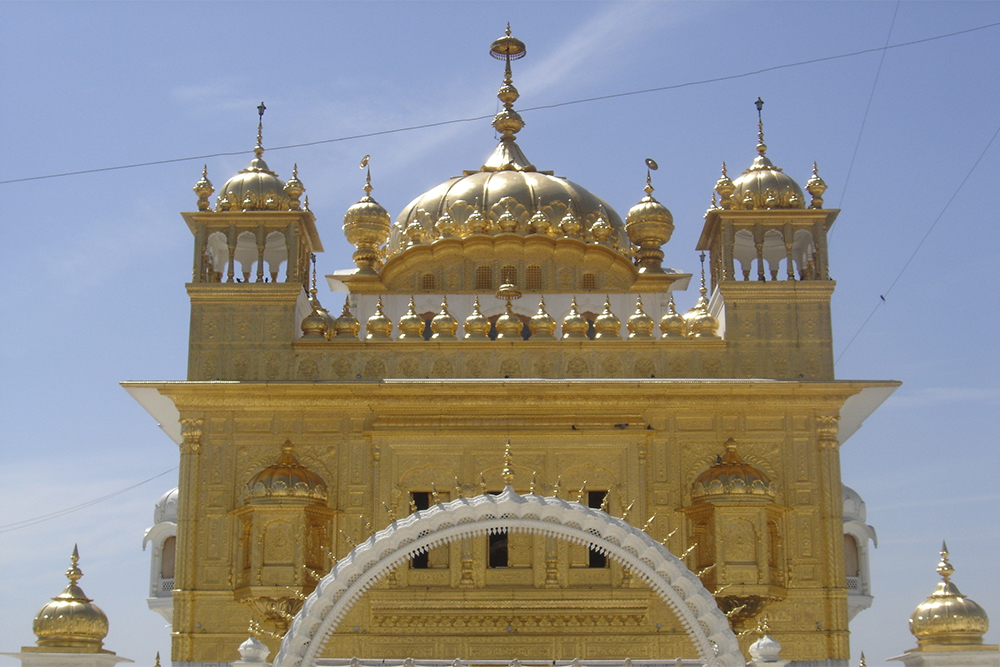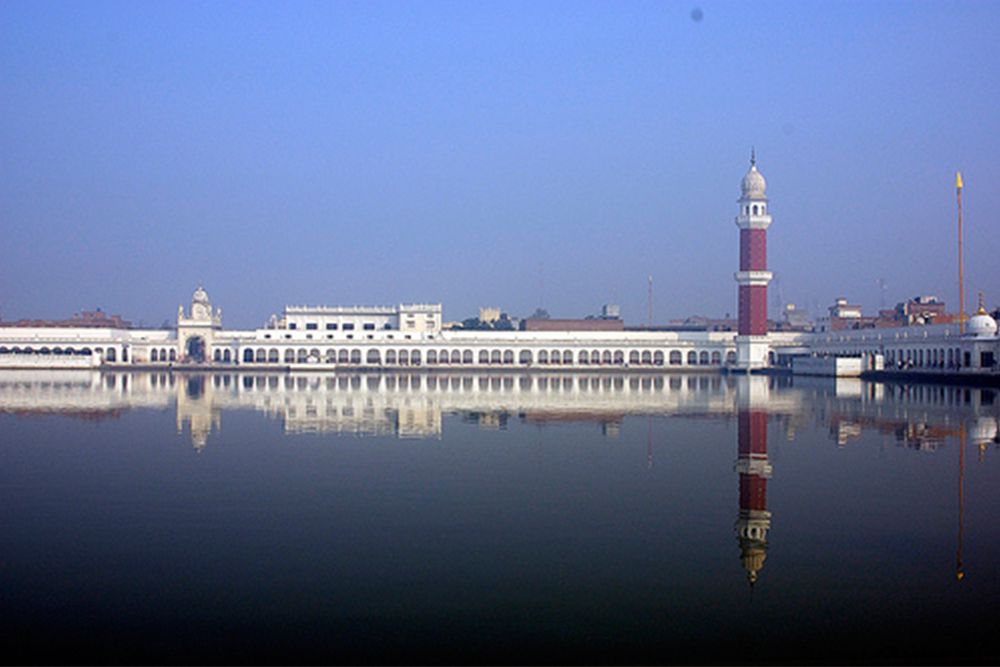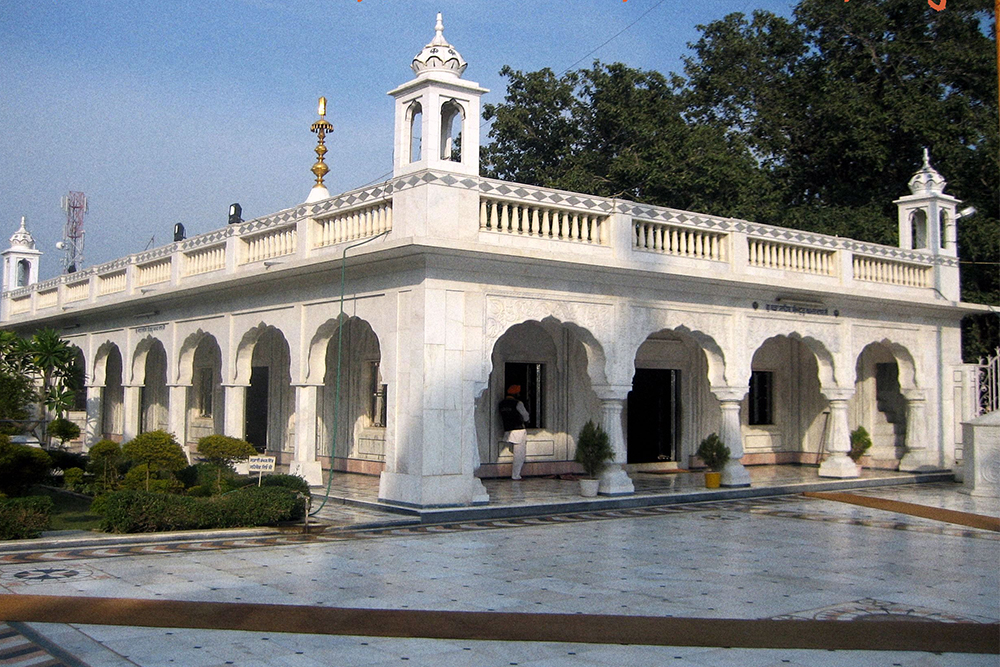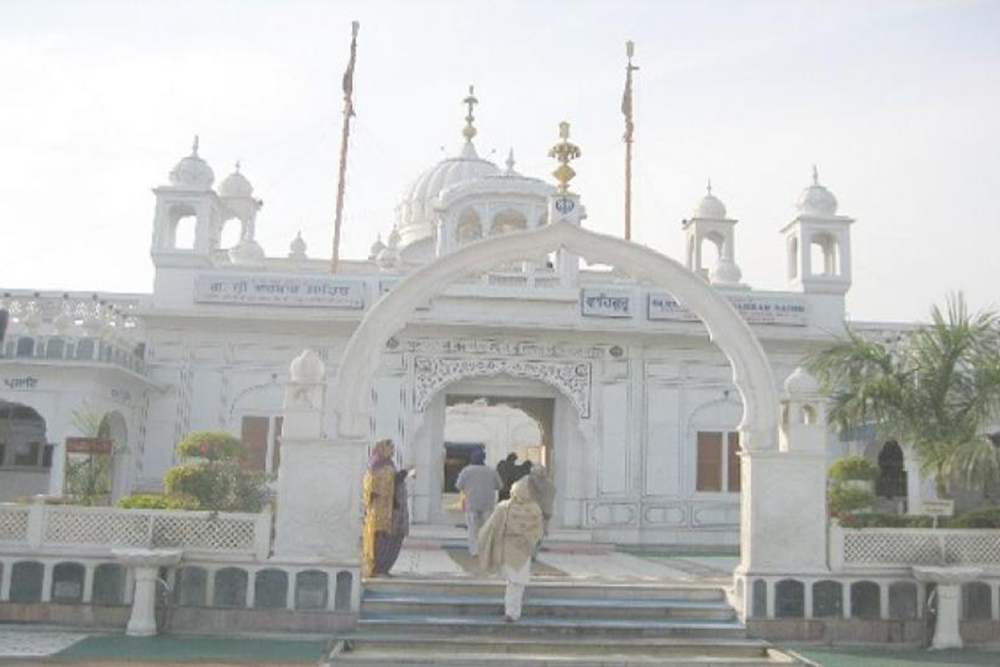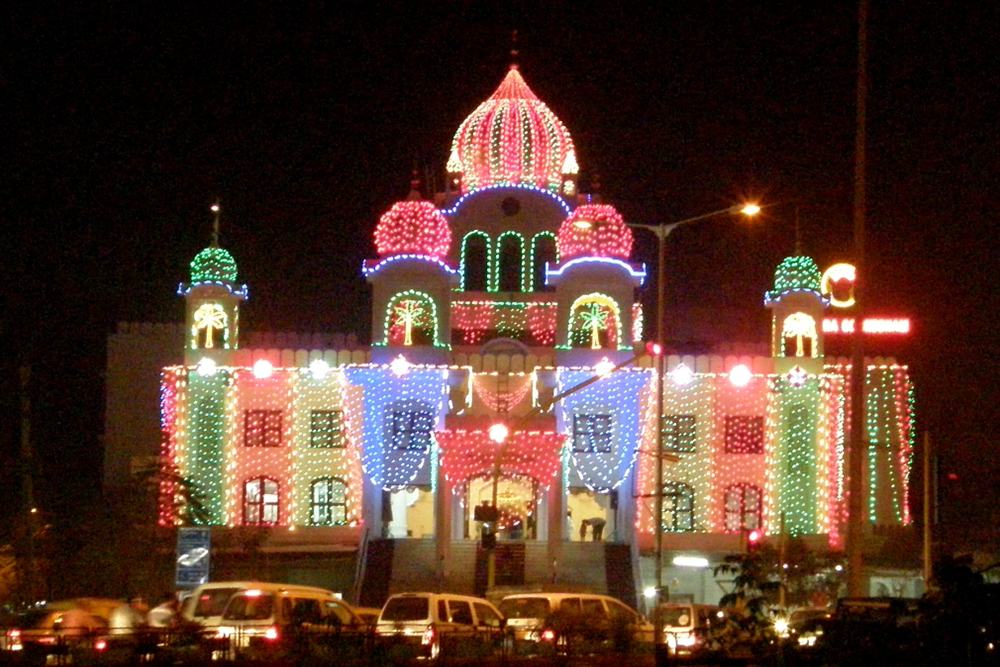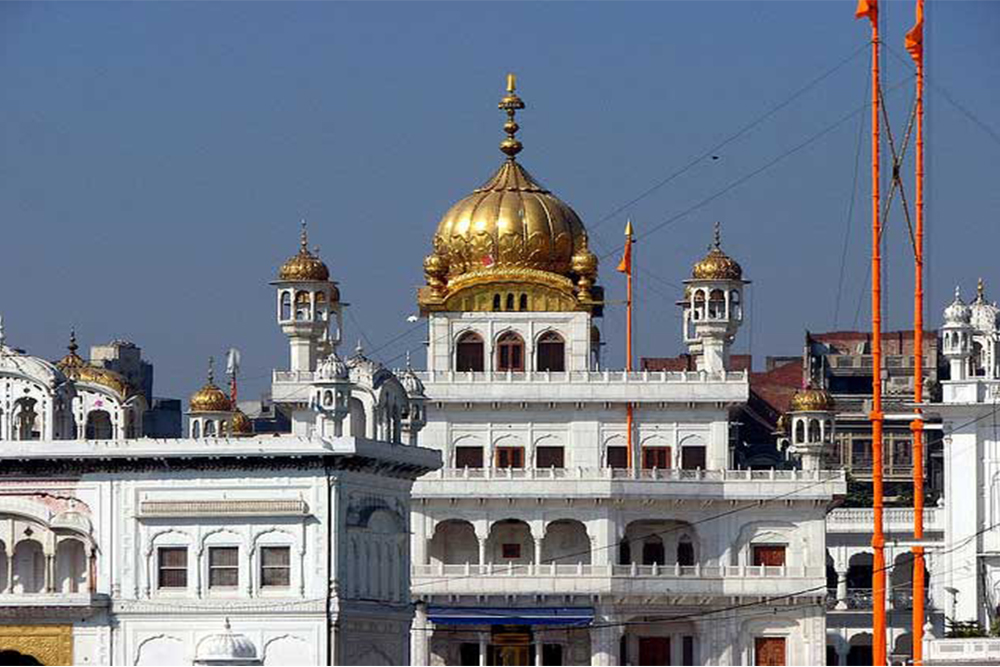 ---
Tarn Taran
Gurdwara Darbar Sahib (Tarn Taran) is an elegant three storeyed structure at the southeastern corner of the sarovar. Approached through a double - storeyed arched gateway, it stands in the middle of a marble - floored platform. The upper portion of the edifice is covered with glittering gold plated sheets. The lotus dome, damaged in an earthquake (4 April 1905) and subsequently reconstructed has an ornamental gold pinnacle with an umbrella shaped gold finial.
Exquisitely executed stucco work in intricate designs, inset with reflecting glass pieces, decorate the interior walls and the ceiling. The Guru Granth Sahib is seated on a platform under an elongated dome covered with goldplated metal sheets. This throne was an offering from Kanvar Nau Nihal Singh. A relay recital of Kirtan goes on from early morning till late in the evening.
History
After the annexation of the Punjab to the British dominions, the management of the shrines at Tarn Taran, along with those at Amritsar, was entrusted to a sarbarah, or manager, appointed by the deputy commissioner of Amritsar. The role of the manager was, however, confined to general supervision, the priests being autonomous in the conduct of religious affairs. They divided the offerings among themselves and gradually appropriated most of the lands endowed to the Darbar Sahib during Sikh rule. They neglected their religious duties and cared little for the sanctity of the holy shrines and the sarovar. The traditional monthly congregation on every amavasya day, the last day of the dark half of the month, was reduced to a small carnival. Reforms introduced by the Singh Sabha, Tarn Taran, established in 1885, were disapproved and resisted by the clergy. Efforts of the Khalsa Diwan Majha and the Central Majha Khalsa Diwan to cleanse the administration met with only partial success
Speciality
The only completed column of the four planned by Kanvar Nau Nihal Singh for the beautification of the sarovar at Tarn Taran, stands at the northeastern corner.
During the digging of the tank and continuing up to the middle of the twentieth century, Guru ka Langar functioned near here.
Arjan used to relax in a hut near this well, for this reason it is sometimes called Mahji Sahib Guru ka Khuh.
A small monument nearby marks the site where the bodies of Bhai Hazara Singh and Bhai Hukam Singh, the first two to fall martyrs in the cause of Gurdwara reform, were cremated.
A well, constructed by Guru Arjan is 200 metres to the south of Darbar Sahib.
The old Manji Sahib was replaced by a hall in the early 1980\'s.
---