Famous Food Places To Eat In Amritsar
Amritsar " Heart Of Punjab" is famous for its tourist places and for its food. When anyone is visit at Amritsar. They are looking for famous food places in amritsar. They found varieties of  "food in Amritsar". There are lots of famous food places in Amritsar, but makhan fish and chicken corner is one the best famous restaurant in Amritsar.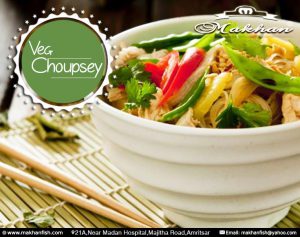 It is placed in Majitha Road. It is established in 1962 by S. Sucha Singh. They give different services food services and other service also. This is a multi- cuisine restaurant Indian and Punjabi cuisine. They provide the best banquet hall in amritsar, also if anyone is looking for the birthday party places in amritsar then makhan fish is the right place for it. Makhan Fish also provide the beer services in amritsar and also famous for its  best bar in amritsar. This restaurant most famous for its "Iconic Amritsar Fish". If you want to taste Amritsari iconic fish then you must visit makhan fish and chicken corner .This place is also tourist attraction. They give home delivery also. makhan Fish is also famous for its "famous non- veg  restaurant in Amritsar".