EATING FOOD JOINT IN AMRITSAR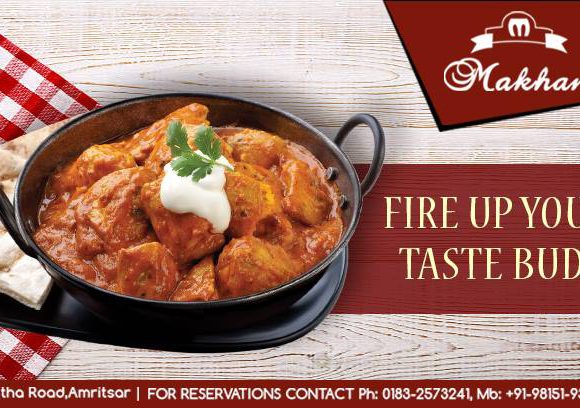 There are so many restaurants in Amritsar. But Makhan fish is a famous food joint in Amritsar. It is start in 1992 by S. Sucha Singh. It is situated on Majithda Road, asr. They provide a different kind of dishes Veg and non-veg. It is a multi-restaurant. It is a family and friendly restaurant. Makhan Fish is famous because of its 'AMRITSARI FISH'. Many recipes include in this restaurant like-TANDOORI NON- VEG AND TANDOORI VEG.

Main course is that BUTTER CHICKEN AND KARHAI CHICKEN ETC. People enjoy here and it is an eco-friendly environment. They serve specially Indian and Punjabi muglae food. You make feel at home. MAKHAN  FISH is a multiple destination service.  Services provided by Makhan Fish & Chicken Corner:
FAMILY LOUNGE

RESTAURANT
When you are in Amritsar. If you find best restaurant in Amritsar MAKHAN FISH & CHICKEN CORNER is top most restaurant.  It is a tourist attraction and many tourists are visit here. It is a famous non-veg restaurant.